OI-NEH Vast Early America Teacher Institute
Summer 2022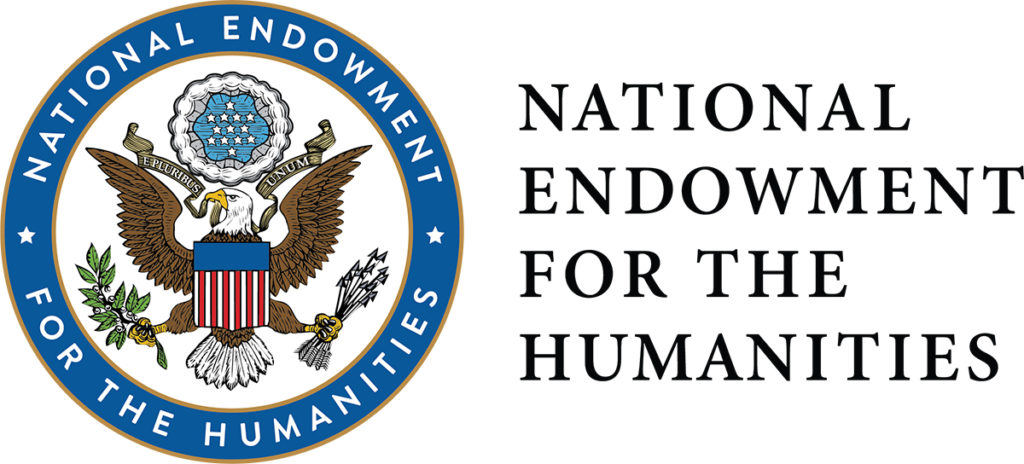 Sponsored by the Omohundro Institute of Early American History & Culture (OI) and the National Endowment for the Humanities (NEH)
---
At this time, the due date for submitting an application has passed. Please be sure to check back
Depending on public health guidelines related to COVID-19,
plans for a residential offering are subject to change.
---
Overview
What, where, and when is "early America?" On what is our nation founded? As the United States prepares for the 250th anniversary commemoration of American independence in 2026, we look for ways to connect our current experience of nationhood to our early history, and to help educators find historical themes that will connect the Revolutionary era with their diverse and often conflicted communities.
The historical scholarship of the last decades reveals a layered picture of the full geography of the contemporary United States as well as its early modern Caribbean and Atlantic context. Historians have researched and written the early American histories of the Gulf Coast, Texas, and Southwest, California, the Pacific Northwest, the Rocky Mountains, the Midwest, and the Mississippi River Valley, complementing a traditional focus on New England, the Mid-Atlantic, and Southeast. The foundational Native American histories of these places as well as the impact and influence of European travelers and settlers, and of the enslavement of Africans, all continue to reverberate today.
While the totality of Vast Early America is, in fact, impossible to convey in any single institute, the 2022 workshop "Teaching the History and Culture of Vast Early America"—or Vast Early America Teacher Institute (VEATI)—will introduce 25 teachers to this capacious view of early America via deep dives into case studies and through lectures by the resident faculty and visiting scholars. To provide participants with a range of subjects covering Native American, African American, and European settler histories as well as the connections among them, the case studies of early American Texas, California, Arkansas, the Caribbean, Virginia, and the American and Haitian revolutions will be developed both in lectures and through secondary and primary sources readings.
While in residence in Williamsburg, Virginia, VEATI participants will complete a research project on the early America of teachers' own home communities for use in their classrooms.
---
Schedule
The two-week institute will bring teachers to Williamsburg, Virginia, from July 3 to July 17, 2022, to explore early American history and research tools. Lectures, seminars, and primary sources available online, many of them newly available, as well as documents and artifacts found in physical archives and museums in Williamsburg-area collections including Colonial Williamsburg's Rockefeller Library, William & Mary's Swem Library, the Jamestown Rediscovery Museum, and the Pamunkey Indian Museum, will give teachers a powerful platform for connecting the past to the present when they return to their classrooms and communities.
---
Housing/Logistics
The OI will offer modest housing options on the campus of William & Mary starting at approximately $60 per night per person for a single-occupancy room with private bathroom. Participants also are free to pursue other housing options. While participants will not be provided with daily meals, the OI will host some group meals to facilitate conversation on specific topics. In addition, dining hall passes will be available for purchase at a modest fee.
In addition, participants will be provided with a temporary William & Mary ID so that they may use the online databases and physical resources at Swem Library including access to the printers and copiers there.
The stipend for each participant will be $2,200. (Please note that stipends are taxable as income.)
---
Continuing Education Credit
The OI will provide teachers with a letter describing the scope and detail of the work completed during the institute so that teachers may apply for continuing education credit in their individual school districts.
---
About the Faculty
Co-project directors Dr. Karin Wulf and Dr. Ronald Angelo Johnson will serve as resident faculty for the institute. They will be joined by a well-qualified team of resident faculty and visiting scholars described below.
Resident Faculty
Mr. Barry Bienstock is an Upper Division history teacher at Horace Mann School in New York. He has previously participated in Gilder-Lehrmann Summer Institutes and served as a curriculum coordinator for U.S. Department of Education Office of Elementary and Secondary Education's Teaching American History Projects
Dr. Emily Wardrop teaches History at the Casady School, an independent, co-educational, college preparatory, Episcopal day school serving students from pre-K through 12th grade in Oklahoma City, Oklahoma. She is a graduate of the University of Oklahoma.
Visiting Scholars
Professor Kathleen DuVal is professor of history at the University of North Carolina at Chapel Hill. Her research focuses on early America, particularly cross-cultural relations on North American borderlands. She researches and writes about how various American Indian, European, and African men and women interacted from the sixteenth through early nineteenth centuries. Her books include Independence Lost: Lives on the Edge of the American Revolution (2015), Interpreting a Continent: Voices from Colonial America, co-edited with John DuVal (2009), and The Native Ground: Indians and Colonists in the Heart of the Continent (2006).
Professor Peter Onuf is an American historian and professor known for his work on Thomas Jefferson and Federalism. In 1989, he was named the Thomas Jefferson Memorial Foundation Professor of the University of Virginia, a chair he held until retiring in 2012. He also was a cohost for the radio show BackStory with the American History Guys.
Professor Jennifer Morgan is professor of social & cultural analysis & history and chair of the Department of Social & Cultural Analysis at New York University. Her research examines the intersections of gender and race in in the Black Atlantic world. She is the author of Laboring Women: Gender and Reproduction in the Making of New World Slavery (2004) and the co-editor of Connexions: Histories of Race and Sex in America (2016).
Professor Fabrício Prado is associate professor of history at William & Mary. Professor Prado is also a former K-12 teacher. He has published in the United States, Brazil, Argentina, and Mexico. His first monograph in English was published in 2015, Edge of Empire: Atlantic Networks in Revolution in Bourbon Rio de la Plata by the University of California Press. His 2002 book Colonia do Sacramento – O Extremo Sul da América Portuguesa won the FUMPROARTE Prize for Culture and Arts in Brazil.
---
About the Omohundro Institute
Through rigorous scholarly processes, the Omohundro Institute has convened, supported, and published scholars and pathbreaking historical scholarship for more than 75 years. This scholarship reveals the essential indigenous history of North America, the scale and impact of transatlantic slavery, and the multidimensional development of Anglo-American law and governance. The scholarship also shows us the entwined nature of these three pillars, all essential to the early American past. The leading research and publication institute for early American study, the OI is eager to share scholarship as well as the research methods behind it with teachers who will be able to apply this perspective and these techniques in their own courses and curriculum.
---
Contact
Please direct questions to Martha Howard at martha.howard@wm.edu.
---
Any views, findings, conclusions, or recommendations expressed in this program do not necessarily represent those of the National Endowment for the Humanities.
---