AN OI-NEH LANDMARKS IN AMERICAN HISTORY PROGRAM
Hidden Histories of the Founding Era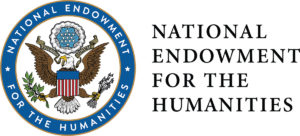 Sponsored by the Omohundro Institute of Early American History & Culture (OI) and the National Endowment for the Humanities (NEH) and with the participation of William & Mary and the Bray School Lab.
CHOOSE FROM TWO SESSIONS IN SUMMER 2023:
JUNE 25-30, 2023
JULY 9-14, 2023
Applications were due by 11:59 p.m. PACIFIC STANDARD TIME (or 8:59 p.m. Eastern) on MARCH 3, 2023. The application period is now closed.
OVERVIEW
Every year, thousands of tourists and students travel to Williamsburg, Virginia, to explore and experience the nation's founding through the distinctive, eighteenth-century built environment. At William & Mary, the second oldest university in North America, and in richly historic Williamsburg, landmark sites preserve the history of the U.S. founding and invite visitors to imagine the Virginians who figured so prominently in traditional accounts of the Revolution and creation of the republic. Yet the same buildings that help us understand familiar elites can also help us to discover hidden histories, revealing a more diverse, inclusive, and compelling history of the nation's founding era.
"Hidden Histories of the Founding Era" introduces teacher-participants to four sites that encompass the full complexity of the founding era: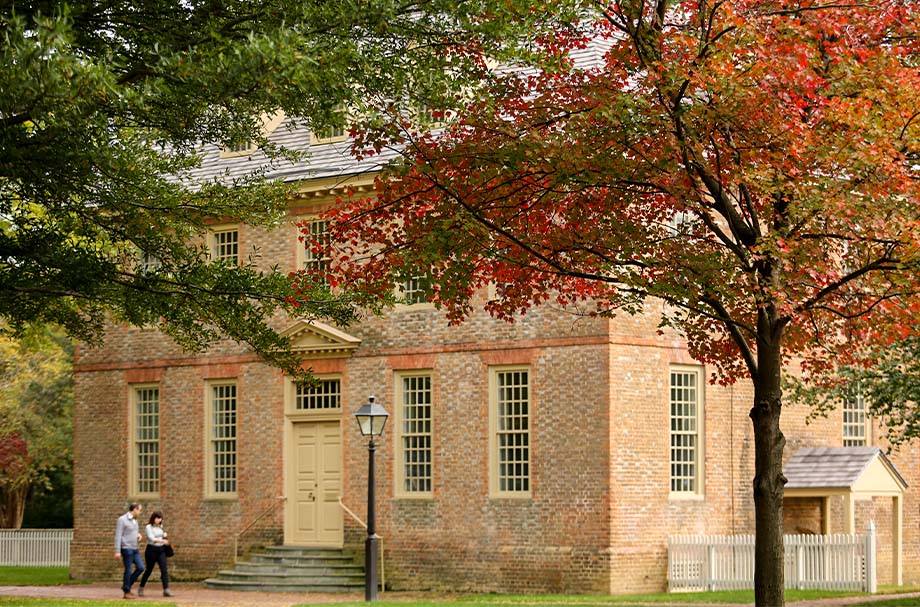 William & Mary's Brafferton building, one of the first Georgian structures built in Virginia, housed an "Indian School." The building reveals both Anglophile aspirations of wealthy Anglo-Virginians and the aspirations of the region's Indigenous residents, who viewed literacy as a tool for survival within the British empire.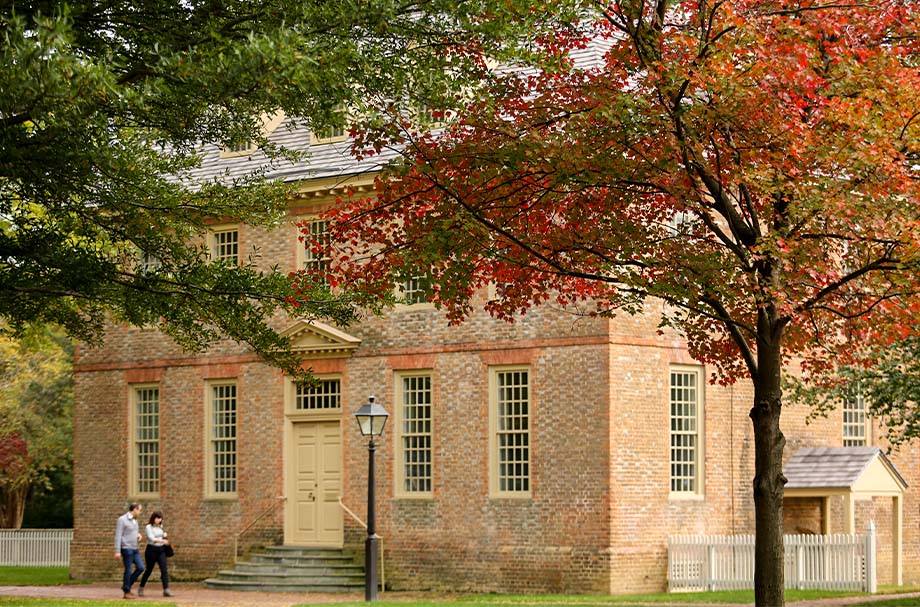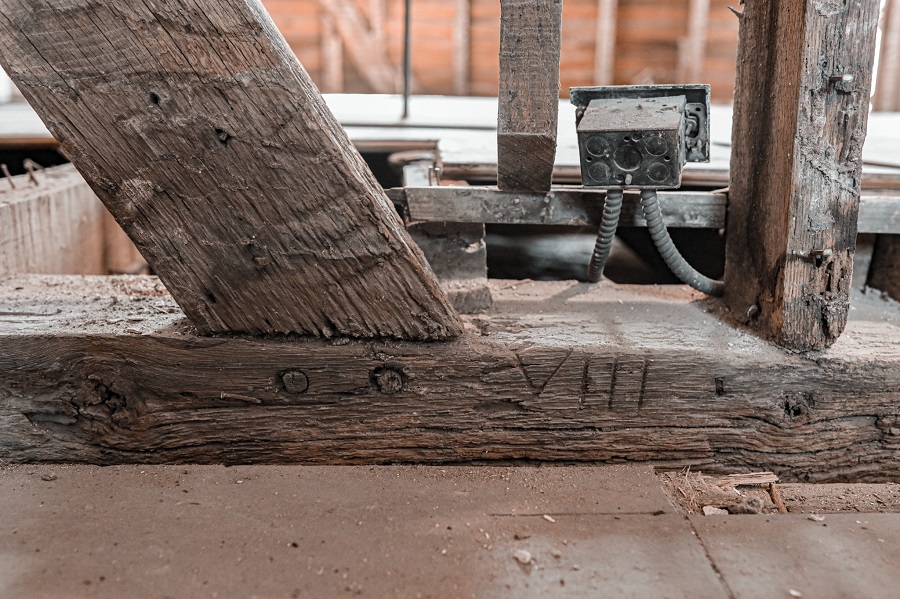 The recently identified Williamsburg Bray School was founded by English philanthropists who were dedicated to providing a spiritual education for free and enslaved Blacks. Although the school's curriculum defended slavery, its students used the literacy they acquired to advance their own interests.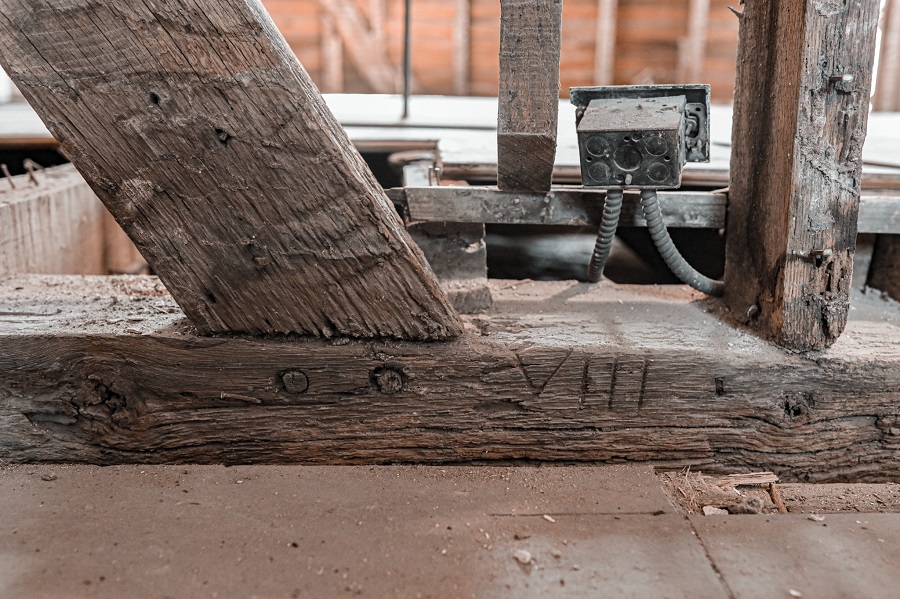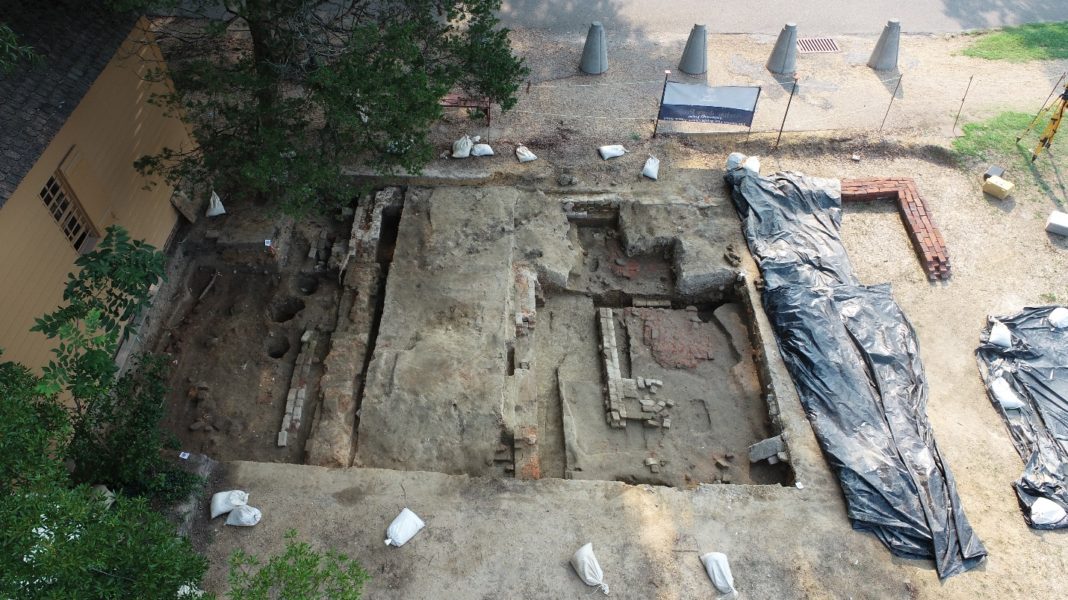 Williamsburg's First Baptist Church, one of the oldest African American churches in the United States, occupied a series of buildings. We will focus on one, dating from 1818, that is currently the subject of archaeological excavation and a community-based discussion of African American spiritual and social communities in the wake of the Revolution.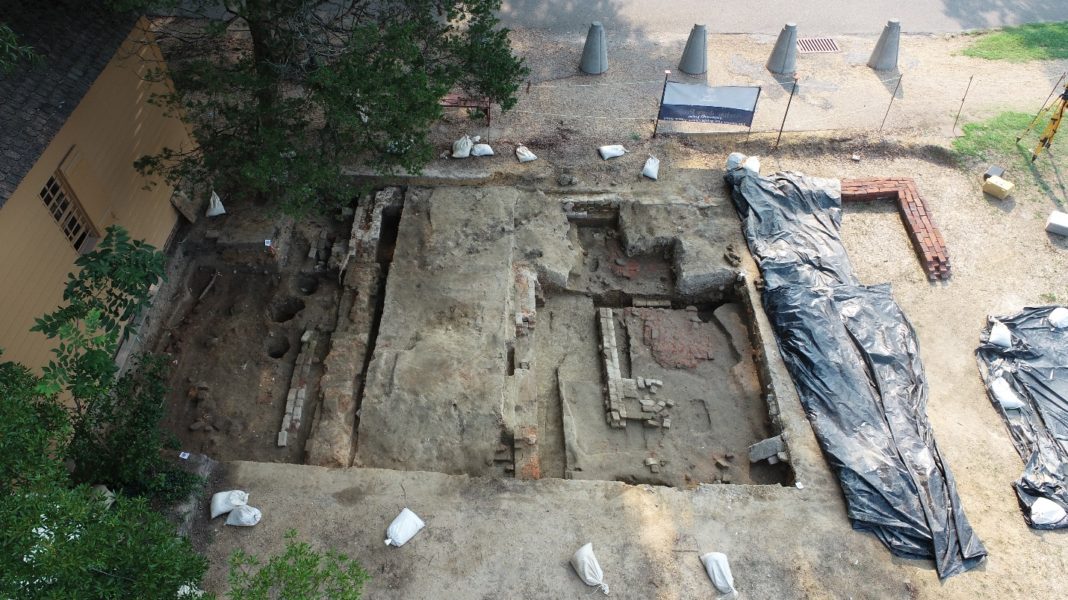 Highland, James Monroe's home from 1799–1826, was also a plantation where scores of enslaved men, women, and children lived and labored. For more than a century, Highland's history was summed up by its connection to the fifth president. Multidisciplinary research over the last decade has revealed a far richer history, encompassing its free and enslaved residents and illuminating politics and economics in the new nation.
Taken together, these sites underscore the importance of grappling with complex, multivalent histories and demonstrate how scholars, archivists, educators, and community historians and members are collaborating to uncover hidden histories.
---
SCHEDULE
SUNDAY EVENING: INTRODUCTION
Field trip to Ft. Monroe

Presentation from Christy Coleman on "Virginia's Multi-cultural Roots"
Picnic Dinner
MONDAY: BRAFFERTON INDIAN SCHOOL
Morning: Site visit to the Brafferton building on the W&M campus

Participant Seminar: How and Why Do We Study the Founding Era?

Afternoon: Presentations from Dr. Philip Round, "Indigenous Literacies in Early America," and Dr. Danielle Moretti-Langholz and Dr. Buck Woodward, "Report from the Brafferton Legacy Group"

Participant seminar: Making sense of the Brafferton Indian School: Historic and Contemporary Contexts
TUESDAY: THE BRAY SCHOOL
Morning: Site visit to the Bray School

Presentation from Dr. Maureen Elgersman-Lee and Nicole Brown on the Bray School Lab
Presentation from Dr. Elgersman-Lee, "African American Education in Colonial Williamsburg"
Participant Seminar: Race and Education in Early America
WEDNESDAY: THE FIRST BAPTIST CHURCH, WILLIAMSBURG
Morning: Site visit to Historic First Baptist Church

Presentation from Dr. Tommy Bogger, "Uncovering the History of First Baptist Church"

Afternoon: Presentation from Dr. Christopher Cameron, "African American Christianity in Atlantic Context"

Participant seminar: Race and Religion
Participant workshop: Revisiting How and Why We Study the Founding Era
THURSDAY: JAMES MONROE'S HIGHLAND
Daylong field trip to James Monroe's Highland in Albermarle county with a special tour led by Dr. Sara Bon Harper, Executive Director of Highland

Participant seminar: Dr. Bon-Harper will lead an engaging discussion of the history of the site and the history of its ongoing reinterpretation.
FRIDAY: HIDDEN HISTORIES AT HOME
Morning: Participant workshop: Hidden Histories at Home
Afternoon: Participant presentations on Hidden Histories Curricula for their own classrooms
---
LOGISTICS, COSTS AND STIPEND INFORMATION
Participants can take advantage of a special rate ($120-$130 per night depending on size of bed plus taxes and fees) offered by the popular Westgate Historic Williamsburg Resort.
All rooms include either two queen-sized beds or one king-sized bed, private bathroom with shower/tub combination, a mini-refrigerator, microwave, coffeemaker, table with two chairs, and in-room safe as well as cable television and wifi. The resort features two outdoor pools and fitness center along with other amenities. Grocery stores and a wide choice of restaurants at a variety of price-points, as well as other amenities, are all a short walk away.
Classes will take place at the W&M School of Education. The school is an approximately ten-minute walk from the Westgate Resort. Participants who are unable to make the walk can make alternate arrangements directly with the program administrators. Likewise, participants with mobility issues can work with the program administrators in advance to ensure that their participation in the field trips offered as part of the program are fully accessible.
Dinner will be provided to all participants on the first day of the program. Lunch and dinner will be provided on the Thursday of the program when the group travels to James Monroe's Highland.
The stipend for each participant will be $1,300. (Please note that stipends are taxable as income.)
All field trip transportation costs and field trip admission fees will be covered by the program. Reading packets will be provided free of charge.
…AND PERKS!
All participants will be provided with a welcome bag from the OI, Bray School, and W&M as well as a pass to Colonial Williamsburg.
CONTINUING EDUCATION CREDIT
Participants will be eligible to apply for a transcript that reflects the contact hours accrued and a letter grade upon completion of the program. (The course is not part of a degree-seeking program and consequently is not eligible for graduate credit hours at William & Mary.) The program will cover the required $25 registration fee for each registrant.
ABOUT THE FACULTY
CO-DIRECTORS
Dr. Catherine E. Kelly, Omohundro Institute Executive Director and Professor of History at William & Mary is the author of Republic of Taste: Art, Politics and Everyday Life in Early America (2016) and In the New England Fashion: Reshaping Women's Lives in the Nineteenth Century (2002), as well as numerous essays.
Dr. Maureen Elgersman Lee, Director of the Bray School Lab at William & Mary, guides and conducts research with university and community partners and is responsible for the direction and productivity of the Lab more broadly. A former professor, department chair, and museum director, Dr. Elgersman Lee is also the author of various books and articles on Blacks in the United States, Canada, and the British Caribbean.
RESIDENT FACULTY
Dr. David C. Beyreis is the Social Studies Department Chair at Ursuline Academy of Dallas in Dallas, Texas. Among the courses he teaches are: Historical Geography; Advanced Placement United States History; American Government; and Contagion and Catastrophe: How Disease Shapes Human History. He is the author of the prize-winning Blood in the Borderlands: Conflict, Kinship, and the Bent Family, 1821-1920 (2020).
Alynn Parham teaches social studies and coaches the junior varsity Scholastic Bowl team at Jamestown High School in Williamsburg, Virginia. She also is a co-sponsor of the African American Heritage 365 Scholastic Bowl at JHS. She is the president of the Williamsburg-James City County Education Association (WJCEA), a local community of the Virginia Education Association (VEA). The VEA advocates for better salaries, improved working conditions, and increased funding to provide high quality schools for all Virginia students. She received her MA in Education from the W&M School of Education in 2018 and was awarded the Jamestown HS "Rookie Teacher of the Year" award in 2019.
VISITING SCHOLARS
Dr. Tommy L. Bogger is the author of Since 1776: The History of the First Baptist Church (2006), Williamsburg, Virginia. Dr. Bogger is retired from Norfolk State University where he spent his nearly fifty-year academic career. He served as a professor history, director of archives, dean of library services and special collections, and director of archives and African American Art Gallery.
Dr. Sara Bon-Harper is the Executive Director of James Monroe's Highland in Albemarle County, Virginia. An archaeologist by training, her focus at Highland is interpreting current research, including creating a new set of inclusive narratives about the past. She serves on the State Review Board for the Virginia Department of Historic Resources, and on the board of the Presidential Precinct.
Dr. Christopher Cameron is Professor of History at the University of North Carolina Greensboro, where he teaches courses in African American Intellectual and Religious History. His most recent book is Black Freethinkers: A History of African American Secularism (2019).  He is currently at work on a book exploring liberal religion and race in American, which explores African Americans' engagement with religious liberalism from the First Great Awakening of the 1740s through the founding of the Black Lives of Unitarian Universalism.
Christy Coleman is the executive director of the Jamestown-Yorktown Foundation, which includes the American Revolution Museum at Yorktown and Jamestown Settlement. She has held leadership roles at the American Civil War Museum, the Charles H. Wright Museum of African American History, and the Colonial Williamsburg Foundation. She is a nationally recognized authority on the cultural and educational importance of museums and historical places for a diverse national and international audience.
Dr. Danielle Moretti-Langholz is is the Director of the Thomasina E. Jordan American Indian Resource Center and administrator of the interdisciplinary Native Studies minor. Her research focus is on the political resurgence of Virginia Indians. As the Curator of Native American Art at the Muscarelle Museum of Art, Danielle has curated four major exhibitions, including a retrospective on the work of Jaune Quick-to-See Smith (2007) , In Reach of Memory Still:  the Legacy and Artwork of Kiowa Five (2011) , A Life in Costume,  an exhibition of the costumes of Glenn Close (2013), and Building the Brafferton: The Founding, Funding and Legacy of America's Indian School (2016-17). She is also working to expand the collection of Native art at the Muscarelle.
Dr. Phillip Round is the John C. Gerber Chair in English, and Professor of Native American and Indigenous Studies at the University of Iowa. His most recent book, Removable Type: Histories of the Book in Indian Country, 1663-1880 (2010), examines the textual cultures that emerged in Native American communities as they mobilized literacy, books, and print in their struggle against the European occupation of their homelands. Removable Type was awarded the Modern Language Association's James Russell Lowell Prize in 2011.
Dr. Buck Woodard is a cultural anthropologist specializing in historical and applied research, with interests in ethnographic and ethnohistorical writing, and ethnological study of indigenous North America. His research areas include cosmology and ritual life, heritage tourism, kinship, material culture and political economy. Currently, Dr. Woodard is continuing fieldwork among Algonquians and Iroquoians in Oklahoma, New York, and Virginia.
---
Sample Reading List
Readings will be provided by the program. Packets will likely include some of the following pieces.
Antonio Bly, "In Pursuit of Letters: A History of the Bray Schools for Enslaved Children in Colonial Virginia," History of Education Quarterly (2011)
Tommy Bogger, Since 1776: The History of First Baptist Church, Williamsburg, Virginia (2006)
Christopher Cameron, Black Free Thinkers: A History of African American Secularism (2019)
Barbara Franco, "Decentralizing Culture: Public History and Communities," in Oxford Handbook of Public History (2017)
Sylvia R. Frey and Betty Wood, Come Shouting to Zion: African American Protestantism in the American South and British Caribbean to 1830 (1998)
Karlos Hill, "Community-engaged History: A Reflection on the 100th Anniversary of the 1921 Tulsa Race Massacre," American Historical Review (2021)
Danielle Moretti-Langholtz, Buck Woodard, et al, Building the Brafferton: the founding, funding, and legacy of America's Indian School (2019)
Phillip H. Round, Removeable Type: Histories of the Book in Indian Country, 1663-1880 (2010)
Patricia West, Domesticating History: The Political Origins of America's House Museums (1999)
---
ABOUT THE OMOHUNDRO INSTITUTE
Through rigorous scholarly processes, the Omohundro Institute has convened, supported, and published scholars and pathbreaking historical scholarship for more than 75 years. This scholarship reveals the essential indigenous history of North America, the scale and impact of transatlantic slavery, and the multidimensional development of Anglo-American law and governance. The scholarship also shows us the entwined nature of these three pillars, all essential to the early American past. The leading research and publication institute for early American study, the OI is eager to share scholarship as well as the research methods behind it with teachers who will be able to apply this perspective and these techniques in their own courses and curriculum.
ABOUT THE BRAY SCHOOL LAB
The William & Mary Bray School Lab is a key component of the Williamsburg Bray School Initiative, a ground-breaking and innovative partnership between William & Mary and The Colonial Williamsburg Foundation with the shared goal of uncovering, documenting, preserving, and disseminating the history and legacy of the Williamsburg Bray School. As we reconstruct the Bray School's history, we aspire to transform traditional accounts of America's history into a multi-layered story that centers Black legacy at the heart of U.S. democracy.
ABOUT WILLIAM & MARY
Building on more than 300 years of innovation and excellence, William & Mary transcends the boundaries between research and teaching, teaching and learning, learning and living. As a "Public Ivy" — one of only eight in the nation — W&M offers a world-class education at an exceptional value. It is home to the nation's top-ranked graduate program in early American history and culture.
---
CONTACT
Please direct questions to Martha Howard at martha.howard@wm.edu.
---
Any views, findings, conclusions, or recommendations expressed in this program do not necessarily represent those of the National Endowment for the Humanities.