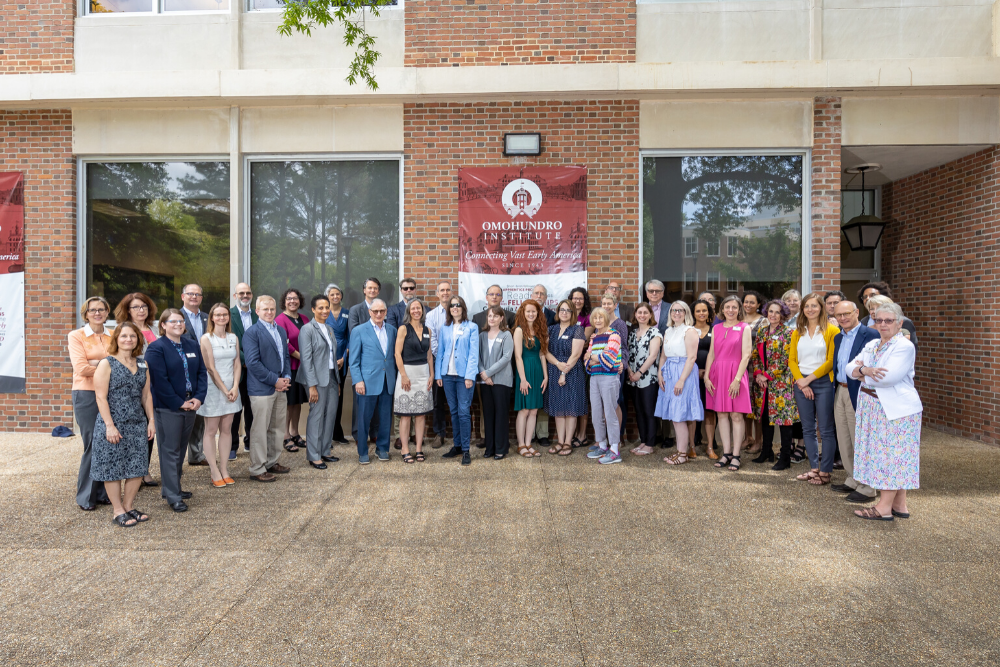 The Board of Directors
Members of the Omohundro Institute's Board of Directors determine matters of policy and have responsibility for the financial and general management and for resource development of the OI. The Board of Directors consists of eight members: five elected by the Board and three ex officio members (the chief academic officer of William & Mary, the chief officer of the Colonial Williamsburg Foundation, and the chair of the OI Council).
Clifford B. Fleet III, Colonial Williamsburg Foundation

Sarah Barringer Gordon, University of Pennsylvania Law School
Annette Gordon-Reed, Harvard Law School
Jennifer L. Morgan, New York University
Mary Beth Norton, Cornell University 
Barbara B. Oberg, Princeton University (Chair)
Paul S. Sperry, Sperry, Mitchell & Company, Inc.
Ann Marie Stock, William & Mary
The Council of the OI
Members of the Council are typically drawn from the academic community. Councilors advise the OI executive director and the Board of Directors on policy, programmatic, and professional matters of concern to the OI and serve on one of the Council's three standing committees: the William and Mary Quarterly Editorial Board, the Book Publications Committee, or the Conference Committee. OI Associates are annually invited to submit nominations for consideration by the Council. Click here to read the formal request.
Nicole N. Aljoe, Northeastern University (2019–2022)
Zara Anishanslin, University of Delaware (2022-2025)
Kristen Block, University of Tennessee, Knoxville (2022-2025)
Will D. Fenton, Stanford University (2022-2024)

Julia Gaffield,

 William & Mary 

(2021

–2024)

 

 

Ignacio Gallup-Díaz, Bryn Mawr College (2019–2023)
Steven Hackel, University of California, Riverside (2022-2025)
Rashauna Johnson, University of Chicago (2022-2025)
Sara E. Johnson, University of California, San Diego (2019–2023)

Frederick Knight, 

Morehouse College

 (2021

–2024)

Jen Manion, Amherst College (2019–2023)
Jennifer L. Morgan, New York University (Chair) (2019–2023)
Melanie Newton, University of Toronto (2022-2025)

Elodie Peyrol-Kleiber, 

University of Poitiers, France

 

(2021

–2024)

 

Mark Simpson-Vos (ex officio), University of North Carolina Press (2022– )

K

elly 

Wisecup

,

 

Northwestern University

 

(2021

–2024)