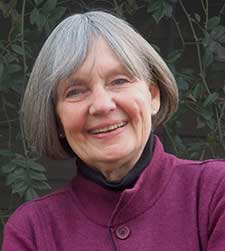 Pauline Maier served on the Council of the Omohundro Institute from 1981 to 1984.
Remembering Pauline Maier
My very first acquaintance with Pauline Maier occurred just a few years after I began teaching the course on the American Revolution at the University of Pennsylvania in 1968. It was a purely impersonal, academic connection. Her first book, From Resistance to Revolution: Colonial Radicals and the Development of American Opposition to Britain, 1765–1776, came out in 1972, and I assigned that book to my students from that year onward until my retirement in 2011! It remains, in my opinion, a wonderful bringing together of the intellectual framework of her mentor, Bernard Bailyn, and Pauline's own interest in the ways in which ordinary Americans escalated their opposition to British policies. Of course, her work kept getting better and better over the years—her books on the Declaration of Independence and on the ratification of the Constitution are truly the definitive works on those subjects.
The first time that I actually met Pauline was sometime in the mid-1970s—at one of the Washington D.C. Capitol Historical Society conferences run by Ron Hoffman. What a joy that was! Pauline, as everyone who has ever met her will attest, was not only smart and articulate, but endowed with a wonderful—indeed, exuberant—sense of humor. Her laughter—whether in reaction to a good joke or to some of the craziness that we saw among our professional colleagues—was unstoppable and contagious. Given the nature of our commitments to our respective universities, Pauline and I only managed to get together in the same place at the same time every few years or so, but every one of those times was a pure delight.
Over the course of the past several years, my interaction with Pauline increased. It did so because of her extraordinarily generous willingness to read the chapters of my own books-in-progress and to give me advice on how to improve them. She was a stern, relentless critic! But a loving critic. All of her comments were aimed not at proving to me that she was smarter than I was, but in helping me write a better book. I will remain eternally grateful to her for helping me to improve my own writing about the American Revolution and Constitution.
Like many others who were on Mary Beth Norton's wonderfully-loving and conscientious email list, I was shocked to learn of Pauline's illness in late June of this summer, and even more shocked and devastated to learn of her sudden death. My decision to attend her funeral turned out to be, quite unexpectedly, one of the most meaningful experiences of my professional and personal life. Like all of her professional colleagues who were gathered at the Mount Auburn Cemetery in Cambridge, I was overcome by sadness. But virtually all of us gathered there were also overwhelmed by the collective feelings of love and respect that brought us all together. The real, lasting sadness associated with that event was our regret that Pauline could not have been present to see how much love and affection her colleagues felt, and continue to feel, for her.
Rick Beeman
University of Pennsylvania