---
Remembering Alfred F. Young
It was my good fortune to have spent the 1980s studying with Al Young at Northern Illinois University and then collaborating with him at the Chicago Historical Society. First and foremost, Al was a gifted, generous, disciplined, and dedicated teacher. At NIU, where many of the undergraduates were first-generation college students, Al brought passion and enthusiasm for history to a large lecture hall. He took the responsibility of teaching the American history survey course as seriously as he did the creative small seminars he led on the Revolution.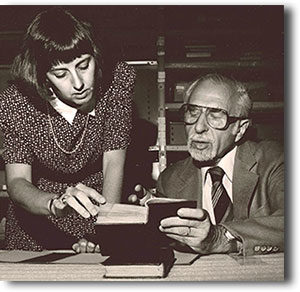 Al appreciated the power of visual thinking and learning long before computers and PowerPoint presentations were commonplace in classrooms. He introduced thousands of students to the power of seeing history, encouraging them to view historical images and artifacts as primary sources and evidence, not simply illustrations. For those who were history majors and those lucky enough to have been graduate students at NIU during his tenure, Al invested his energies in developing and teaching those courses where he guided students about the ways, means, and methods of doing history.
Al brought his own high standards and his ethos of doing history to the many professional relationships he nurtured. Consider your subjects and your sources carefully, he would counsel. Look in creative places and in history's many corners and crevices for your evidence and then interrogate the hell out of it. Tease out your interpretation of the past while you grapple with the nuances and contradictions—all the "delicious details"—Al so appreciated. "Getting it right" was a phrase Al used often as he considered his own work and the work of others. And those of us who learned to be historians under his tutelage will forever and always consider the importance of thinking about deference in historical context.
Curating a major exhibition with Al at the Chicago Historical Society was a transforming journey for both of us. For Al, the experience marked the beginning of a prolific period where his scholarship reached new audiences. In my own transition from being Al's student to being his colleague, he taught me the critical importance of nurturing and balancing a personal life with a professional one.
Al and Mally were a productive and nurturing partnership. They were a working couple and a couple that worked. In their beautiful Oak Park garden they cultivated flowers, vegetables, families, and friendships. While hosting many wonderful Fourth of July picnics and other informal outdoor gatherings, they served as wise and affirming role models for those of us laboring to raise families and to launch careers. Parenting three dynamic daughters with a progressive partner provided Al with plenty of insights and inspirations that informed his life and his scholarship. His legacy as a historian with strong feminist sensibilities owes much to Mally, Sarah, Emily, and Liz Young.
Many of the historians Al mentored and encouraged pursued careers outside the academy, making their marks in museums, publishing, archives, and even the business world. Those of us who traveled these roads owe much to him and to his unwavering enthusiasm for "alternative" careers in history. In the process of crafting an enviable legacy as a teacher and mentor, colleague and creative scholar, Al Young gifted us with something more: a passion for history and a road map for practicing and presenting it in many places and spaces.
In his life and in his life's work, Al absolutely "got it right." Along with helping shape the way we now understand Early America, he leaves behind vivid memories of an inquiring mind, a generous spirit, and a beguiling grin for those of us who were privileged to know him. A great lover and student of films, Al also offered unforgettable advice on the cinematic front: "Never let history get in the way of a good movie."
Terry J. Fife, History Works, Inc., Chicago, Illinois