Laurent Dubois and Natasha Lightfoot
Conversation #3 in the "Slavery and Freedom in the Era of Revolution" series
---
August 3, 2020 at 6:00 pm EST
---
---
Additional resources on this topic recommended by Professors Dubois and Lightfoot
---
Laurent Dubois (Duke University) specializes in the history and culture of the Atlantic world, with a focus on the Caribbean and particularly Haiti.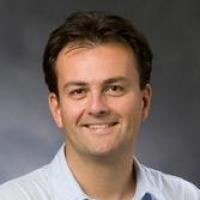 Professor Dubois is the co-author, editor, or translator of over a dozen books and the author of seven monographs, including A Colony of Citizens: Revolution and Slave Emancipation in the French Caribbean (Omohundro Institute with partner UNC Press) which won the 2005 Frederick Douglass Book Prize. Called "a milestone in the ever-expanding historiography of Atlantic slave emancipation" (The International Journal of African Historical Studies), A Colony of Citizens examines the profound effect the struggle over slavery and citizenship in the French Caribbean had on concepts of universal rights. His most recent book is Freedom Roots: Histories from the Caribbean, co-authored with Richard Turits (UNC Press).
He is currently beginning work on a history of the French Atlantic. He served on the OI Council 2008-2011.
Natasha Lightfoot (Columbia University) specializes in slavery and emancipation studies, and black identities, politics, and cultures in the fields of Caribbean, Atlantic World, and African Diaspora History.
She is the author of Troubling Freedom: Antigua and the Aftermath of British Emancipation (Duke University Press). Called "a major contribution to the burgeoning literature on the aftermath of emancipation" (Eric Foner, author of Reconstruction: America's Unfinished Revolution, 1863-1877), Troubling Freedom tells the story of how Antigua's newly freed black working people struggled to realize freedom in their everyday lives, prior to and in the decades following emancipation.
Professor Lightfoot is currently at work on Fugitive Cosmopolitans, a study of enslaved people born in the British Caribbean but illegally traded to islands of other empires who attempted to use their British subjecthood to emancipate themselves after the 1834 British abolition.